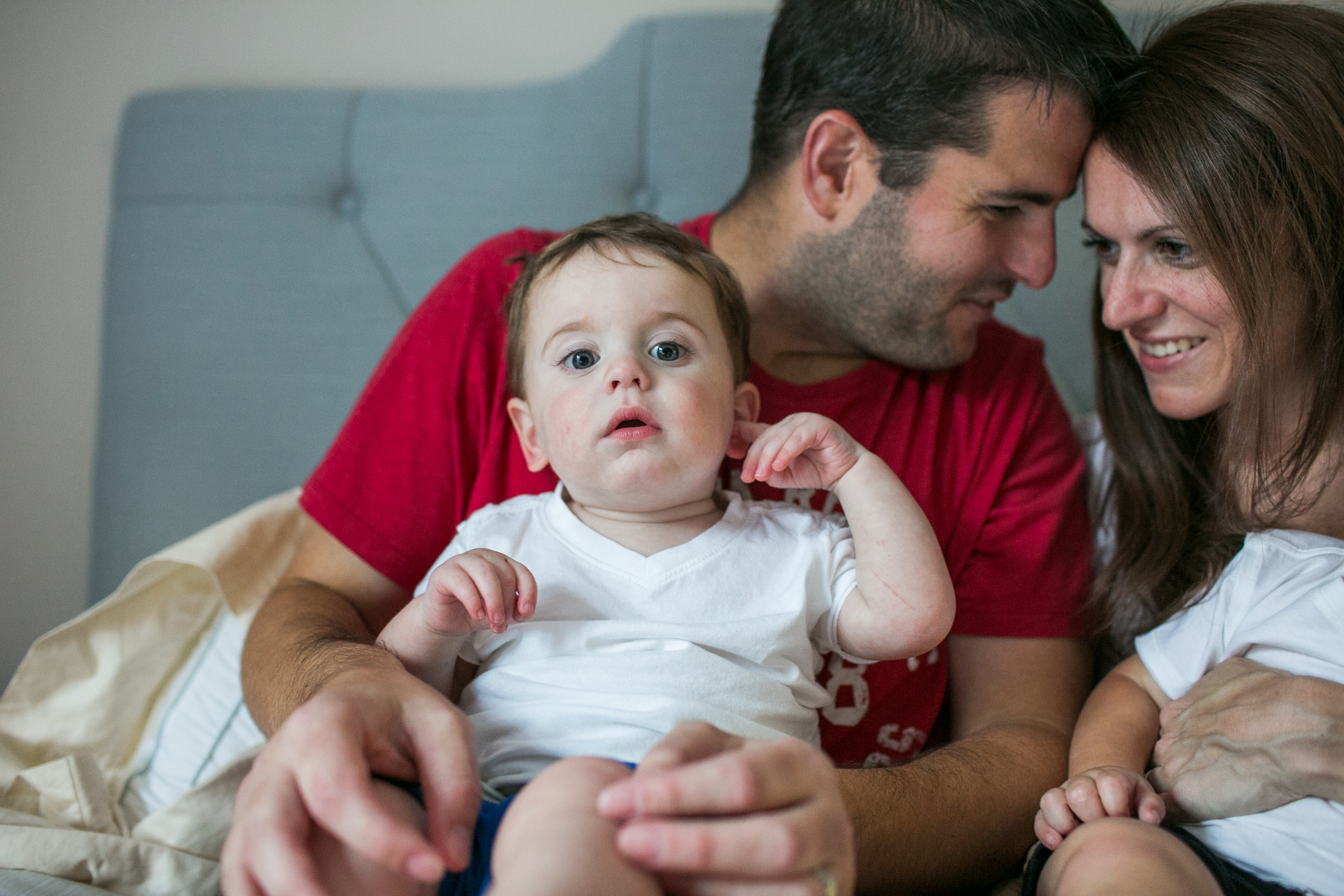 14 Jan

Dear Husband, We'll Get There

Dear Husband,

This season we're in has changed us. Sometimes I wonder if for the better because life just moves too fast at times, well most of the time. I look at us and how life has unfolded in the past almost 12 years and can't believe how many lives it seems we have lived. Are we stronger? Absolutely. But at times it feels like we're just surviving. I wonder if you feel that way too. These babes of ours are amazing and the most beautiful gift we could give to this world, and each other, but I do think the gift of "us" is as well. These times are hard but I have to believe that we are in there somewhere and I know we'll get there. We are not lost. Remember, I loved you first.

We never really had a first date. To this day I still give you a nudge when it comes up. I remember you saying to me after a month of "official" dating that we needed a vacation and we booked our trip to the Dominican Republic. Leaving the country with someone I was newly dating, and met online for that matter, seems insane now but it was an amazing trip. I remember it hitting me on that trip that you were it for me. Since then we have taken many trips and made many memories. Our long-term goal is to get back to Italy, minus my five bags of luggage, but for the short-term we hope to get back to sleep. We'll get there. Remember my greatest adventures have been with you first.

Sometimes we can feel more like roommates crossing paths, only having a short window of time to get caught up on our day. Sometimes we don't even ask. It's surely not because we don't care, it's just by the end of the day we have given all we have to our day and to our kids and it's hard to find anything left for each other. It won't always be this way and we have been trying to be more present in each other's lives and our best is all we have to give. We'll get there. Remember we are traveling this road together and I said "yes" to the journey, all of it.

I know my postpartum was not easy on you. You were truly heroic during that time. We would not have survived without you and your unconditional, unwavering support. You held it all together. You were the rope I hung on to and gosh did I hang on for dear life. My anxiety makes life difficult at times, I know this. I also know that you know I'm trying. I'm trying with everything I have. I'm fighting every day and I am winning. I couldn't fight without you though. We will continue to get there. Remember you were my lifeline first.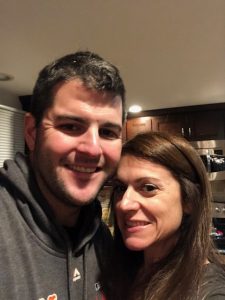 We have days where we tell each other "I don't feel like parenting today." We're just that tapped out. I think what we are secretly saying to each other is we want to go back to the days of staying in bed on the weekend and having coffee. We want to get in the car and just go. We want to know the feeling of grocery shopping and actually leaving with food for us. We want to come home and hop on the treadmill or the spin bike and spend our time on us. We want to live life, just the two of us, just for the moment. It won't always be this way. Our boys will grow up and we will look back and wonder how the time could go by so fast. We will get our time together again outside of the boy's bed time. We will be staring at each other in the midst of silence, a long silence. We'll get there sooner than we think. Remember all of the amazing things time has brought us, and these moments in time are just that, moments and one day we will get back to that unscheduled life.
Until then we will trade in the morning news for Daniel Tiger. We will replace freely leaving the house with becoming nearly unraveled with trying to get the boys to keep their shoes on. We will put off our workouts to spend a little more time on the swing-set in the summer sun. We will trade in being double fisted with adult beverages to being double fisted with sippy cups of apple juice. We will juggle the chaos, the blowouts, the tantrums, and the mess and we will do it together. We will make mistakes, we will never know what we're doing and we will disagree on the right thing to do but I wouldn't trade it for anything and I know you wouldn't either. I remember the days when we were adamant that we were not having kids. We loved the life we had until one night I looked at you and asked if you thought we would regret that decision. You simply answered, "yes." We are on the path meant for us, we just have to remember that we'll get there.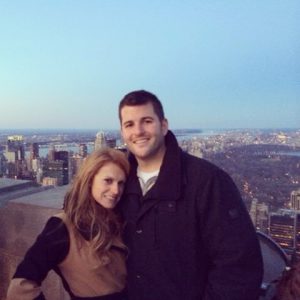 I am so proud of the team our boys learn from day in and day out. We are so far from perfect and yes at times I wonder if they think we are truly insane but I believe in us. I believe in the relationship that these babes of ours are watching grow. Yes we are still growing and I hope we never stop. I hope we never stop learning about each other and never stop believing in why we started this journey in the first place and I'm not referring to the journey to start a family, I am referring to the journey of the two of us. We started this gig remember? Just you and me. Let's never forget where we started because we have become so focused on the whirlwind that our life is right now. Just you and me.
Dear Husband, we'll get there.